Terms & Conditions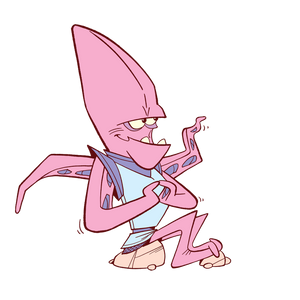 CURIO AND CO. OG PRIVACY POLICY
This Privacy Policy describes how your personal information is collected, used, and shared when you visit or make a purchase from curioandco.com (the "Site").
PERSONAL INFORMATION WE COLLECT
When you visit the Site, we automatically collect certain information about your device, including information about your web browser, IP address, time zone, and some of the cookies that are installed on your device. Additionally, as you browse the Site, we collect information about the individual web pages or products that you view, what websites or search terms referred you to the Site, and information about how you interact with the Site. We refer to this automatically-collected information as "Device Information."
We collect Device Information using the following technologies:
"Cookies" are data files that are placed on your device or computer and often include an anonymous unique identifier. For more information about cookies, and how to disable cookies, visit www.allaboutcookies.org."Log files" track actions occurring on the Site, and collect data including your IP address, browser type, Internet service provider, referring/exit pages, and date/time stamps."Web beacons," "tags," and "pixels" are electronic files used to record information about how you browse the Site.
Additionally, when you make a purchase or attempt to make a purchase through the Site, we collect certain information from you, including your name, billing address, shipping address, payment information (including credit card numbers, bank account numbers), email address, and phone number. We refer to this information as "Order Information."
When we talk about "Personal Information" in this Privacy Policy, we are talking both about Device Information and Order Information. 
HOW DO WE USE YOUR PERSONAL INFORMATION?
We use the Order Information that we collect generally to fulfil any orders placed through the Site (including processing your payment information, arranging for shipping, and providing you with invoices and/or order confirmations). Additionally, we use this Order Information to:
Communicate with you;Screen our orders for potential risk or fraud; andWhen in line with the preferences you have shared with us, provide you with information or advertising relating to our products or services.
We use the Device Information that we collect to help us screen for potential risk and fraud (in particular, your IP address), and more generally to improve and optimize our Site (for example, by generating analytics about how our customers browse and interact with the Site, and to assess the success of our marketing and advertising campaigns).
SHARING YOUR PERSONAL INFORMATION
We share your Personal Information with third parties to help us use your Personal Information, as described above. For example, we use Shopify to power our online store – you can read more about how Shopify uses your Personal Information here.  
We also use Google Analytics to help us understand how our customers use the Site – you can read more about how Google uses your Personal Information here.  
You can also opt-out of Google Analytics here.  
We use Mailchimp to send newsletter emails to users who subscribe to receive them. You can read more about how Mailchimp manages user data here. 
Finally, we may also share your Personal Information to comply with applicable laws and regulations, to respond to a subpoena, search warrant or other lawful request for information we receive, or to otherwise protect our rights.
BEHAVIOURAL ADVERTISING
As described above, we use your Personal Information to provide you with targeted advertisements or marketing communications we believe may be of interest to you.  For more information about how targeted advertising works, you can visit the Network Advertising Initiative's ("NAI") educational page here. 
You can opt out of targeted advertising by visiting Facebook here. 
Additionally, you can opt out of some of these services by visiting the Digital Advertising Alliance's opt-out portal here.
DO NOT TRACK
Please note that we do not alter our Site's data collection and use practices when we see a Do Not Track signal from your browser.
YOUR RIGHTS
If you are a European resident, you have the right to access personal information we hold about you and to ask that your personal information be corrected, updated, or deleted. If you would like to exercise this right, please contact us through the contact information below.
Additionally, if you are a European resident we note that we are processing your information in order to fulfil contracts we might have with you (for example if you make an order through the Site), or otherwise to pursue our legitimate business interests listed above.  Additionally, please note that your information will be transferred outside of Europe, including to Canada and the United States.
DATA RETENTION
When you place an order through the Site, we will maintain your Order Information for our records unless and until you ask us to delete this information.
CHANGES
We may update this privacy policy from time to time in order to reflect, for example, changes to our practices or for other operational, legal or regulatory reasons.
CONTACT US
For more information about our privacy practices, if you have questions, or if you would like to make a complaint, please contact us by e-mail at office@curioandco.com or by mail using the details provided below:
Curio and Co. OG., Klosterneuburgerstrasse 90/34, Vienna, 1200, Austria
TERMS & CONDITIONS 

Please read the following terms and conditions of use carefully before using this website.  All users of this site agree that access to and use of this site is subject to the following terms and conditions and other applicable law.  If you do not agree to these terms and conditions, please do not use this site.
Copyright
The entire content included in this site, including but not limited to text or graphics is copyrighted as a collective work under copyright laws, and is the property of Curio & Co.  The collective work includes works that are licensed to Curio & Co. Copyright 2010, Curio & Co.  ALL RIGHTS RESERVED.  Permission is granted to electronically copy and print hard copy portions of this site for the sole purpose of placing an order with Curio & Co., or purchasing Curio & Co. products.  You may display and, subject to any expressly stated restrictions or limitations relating to specific material, download or print portions of the material from the different areas of the site solely for your own non-commercial use, or to place an order with Curio & Co.  Any other use, including but not limited to the reproduction, distribution, display or transmission of the content of this site is strictly prohibited, unless authorized by Curio & Co.  You further agree not to change or delete any proprietary notices from materials downloaded from the site.
Trademarks
All trademarks, service marks and trade names of Curio & Co. used in the site are trademarks or registered trademarks of Curio & Co.
 
Limitation of Liability
Curio & Co. shall not be liable for any special or consequential damages that result from the use of, or the inability to use, the materials on this site or the performance of the products, even if Curio & Co. has been advised of the possibility of such damages.  Applicable law may not allow the limitation of exclusion of liability or incidental or consequential damages, so the above limitation or exclusion may not apply to you. 

When placing an order with Curio & Co., the customer agrees to the terms of our limited liability, and return and refund policies.  Curio & Co.'s limit of liability is the purchase price of the product purchased.  The customer agrees to hold Curio & Co. harmless for any other costs other than those associated with the direct purchase price of the product purchased.  Curio & Co. does not refund shipping charges.  Curio & Co. is not responsible for products damaged in shipping, misdirected or redirected products, or any other circumstances out of Curio & Co.'s control.  A product may be either refunded or replaced at Curio & Co.'s discretion, if it is within the return policy time frame.

Typographical Errors
In the event that a Curio & Co. product is mistakenly listed at an incorrect price, Curio & Co. reserves the right to refuse or cancel any orders placed for product listed at the incorrect price.  Curio & Co. reserves the right to refuse or cancel any such orders whether or not the order has been confirmed and your credit card charged.  If your credit card has already been charged for the purchase and your order is cancelled, Curio & Co. shall issue a credit to your credit card account in the amount of the incorrect price.

Termination of Conditions
These terms and conditions are applicable to you upon your accessing the site and/or completing the registration or shopping process.  These terms and conditions, or any part of them, are subject to change without notice, and may be terminated by Curio & Co. without notice at any time, for any reason.  The provisions relating to Copyrights, Trademark, Disclaimer, Limitation of Liability, Indemnification and Governing Law, shall survive any termination.

Notice
Curio & Co. may deliver notice to you by means of e-mail, a general notice on the site, or by other reliable method to the address you have provided to Curio & Co.

Governing Law
Your use of this site shall be governed in all respects by and construed in accordance with the substantive laws of the Republic of Austria.  You agree that jurisdiction over and venue in any legal proceeding directly or indirectly arising out of or relating to this site (including but not limited to the purchase of Curio & Co. products) shall be brought in the courts of the Republic of Austria.  Any cause of action or claim you may have with respect to the site (including but not limited to the purchase of Curio & Co. products) must be commenced within one (1) year after the claim or cause of action arises.  Curio & Co.'s failure to insist upon or enforce strict performance of any provision of these terms and conditions shall not be construed as a waiver of any provision or right.  Neither the course of conduct between the parties nor trade practice shall act to modify any of these terms and conditions.  Curio & Co. may assign its rights and duties under this Agreement to any party at any time without notice to you.

Use of Site
Harassment in any manner or form on the site, including via e-mail, chat, or by use of obscene or abusive language, is strictly forbidden.  Impersonation of others, including a Curio & Co. or other licensed employee, host, or representative, as well as other members or visitors on the site is prohibited.  You may not upload to, distribute, or otherwise publish through the site any content which is libelous, defamatory, obscene, threatening, invasive of privacy or publicity rights, abusive, illegal, or otherwise objectionable which may constitute or encourage a criminal offense, violate the rights of any party or which may otherwise give rise to liability or violate any law.  You may not upload commercial content on the site or use the site to solicit others to join or become members of any other commercial online service or other organization.

Indemnification
You agree to indemnify, defend, and hold harmless Curio & Co., its officers, directors, employees, agents, licensors and suppliers (collectively the "Service Providers") from and against all losses, expenses, damages and costs, including reasonable attorneys' fees, resulting from any violation of these terms and conditions or any activity related to your account (including negligent or wrongful conduct) by you or any other person accessing the site using your Internet account.

Returns & Refunds Policy
You have the right to withdraw from your purchase contract and return your unopened items within fourteen days from date of delivery, for any reason at all. If the item is returned unopened in the original box, we will exchange it or offer you a refund based on your original method of payment.

To exercise your right of withdrawal, you must inform us of your decision, such as with a letter sent by post or an e-mail within 14 days of receiving your order.

Once you have sent your request, you'll receive instructions to ship the product back to us, and the costs for shipping will be reimbursed, along with the amount of your purchase, within 14 days from the day we receive your notification. All products must be packed in the original, unmarked packaging including any accessories, manuals, documentation and registration that shipped with the product. A 15% open box restocking fee may be assessed on any opened products.

Invoicing
All invoices that go beyond terms will accrue monthly finance charges assessed at an annualized rate of 20%.  If an invoice goes 60 days beyond terms, it will be submitted to our collections department and the full 20% finance charge will be added to the entire invoice at that time.