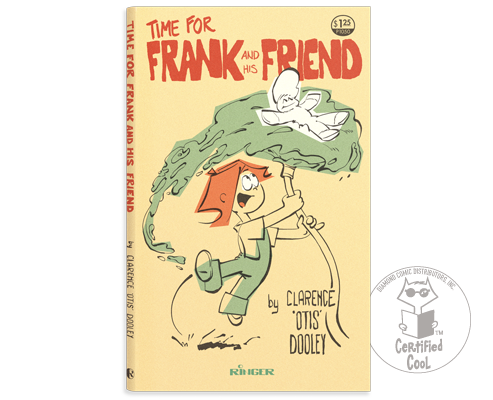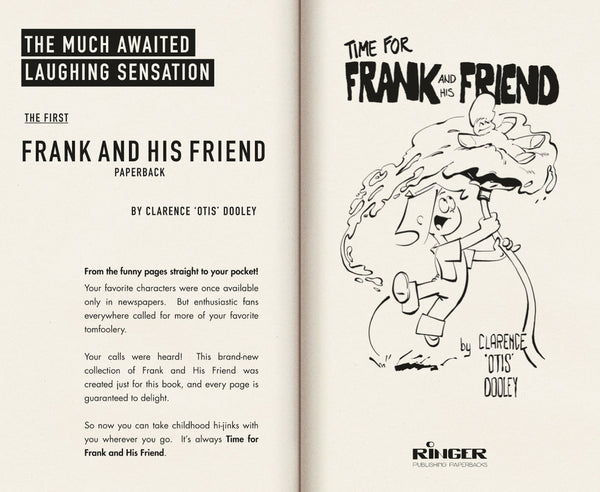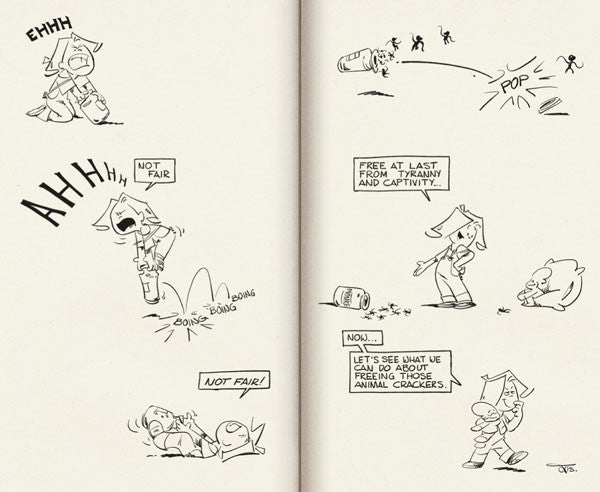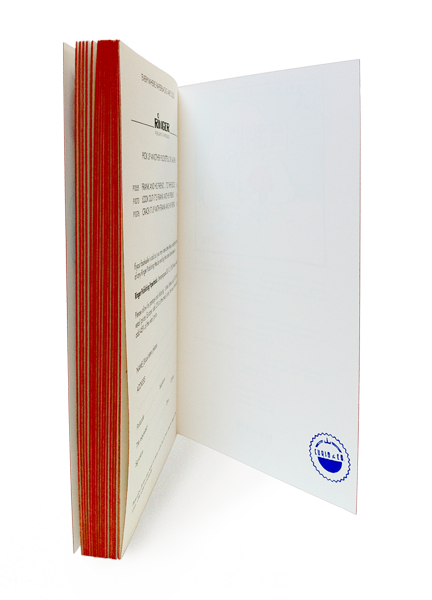 Sold and shipped by

Curio & Co.
---
2-4 working days delivery
---
It's January 1979 and Ringer Publishing Paperbacks releases Time for Frank and His Friend, the first collection of Dooley's comic not tied to his newspaper work.  The content is completely new – not just a collection of previously printed strips – and Dooley has created it just for the paperback.  The result of this is that Dooley feels that he has had more control over the product and more freedom in his work.  (Even saying, "Who knew I'd love page layout so much?")
Well, it's not 1979 anymore, but we've got first edition "deadstock" copies of this best-selling comic paperback.  And it's just as terrific as you remember!
Unlike the rest of our products, this book is not archival quality, so we're handling them with extra care.  But the units that ship from our archives will carry a special Curio & Co. stamp as proof of their authenticity.
Remember those rainy days spent reading comics after school with the delicious aroma of Mom's cooking in the background?  Well here's your chance to dive back into those warm memories with an original copy of the book that you lost when you moved away from home.  And you don't even have to wait for a rainy day!
General Details
ISBN: 978-3-9502966-2-4
Published: 1979, Ringer Publishing Paperbacks
Size: 4.25 x 7 in (10.8 x 17.7 cm)
Pages: 128
Content: Black and white 
Printing Type: Offset
Book Type: Paperback, with colored edges
Binding: Perfect Bound
Notes:
---
---