Verdie Z. Goodsey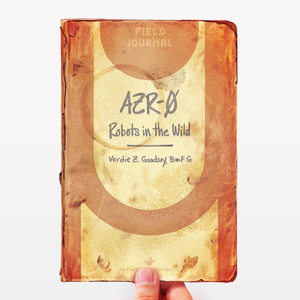 Verdie Z. Goodsey was born in Reta, North Exie on Malnar in 2350. Early on she became interested in biology and robology and won a Blankton Scholarship to Fleebus University where she earned a degree in robonetics. She then joined the University of Xanthum as a doctoral student in robo-behavioralism in the Huntley-Smoot Research Institute for Robo-Ethnology.
In 2378, she made a solo field trip to the planet AZR, where she was the first scientist to study the AZR-0 robots in their natural habitat and gained insight into their behavior and communications.
She is the author of AZR-0: Robots in the Wild and Pest Deterrents that Work: Fighting the Stinging Conduit Beetle. She lives in Haxton, North Exie, where she serves as the President of the International Association for the Protection of AZR, and lectures in robo-behavioralism at the Haxton Campus of the University of North Exie.