Prep & Landing, 2009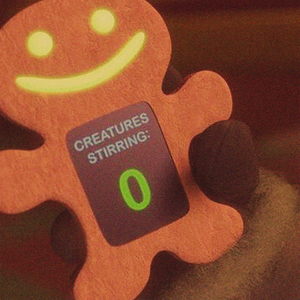 You think your job gets stressful around the holidays.
It's not a surprise that one of the best animated holiday specials of the last few years was produced by John Lasseter.  Prep & Landing had "instant classic" written all over it, even before the title sequence faded.
The idea was originally pitched by Chris Williams as a short film for the newly re-opened shorts program at Disney Animation Studios.  Williams moved on to co-direct Bolt, and work continued under directors Kevin Deters and Stevie Wermers.
As you would expect from Disney, the attention to detail is amazing.  But for us at Curio & Co., it's the treatment of the story that really delights.  Other Christmas specials may have focused on the day-to-day running of Santa's Workshop, but none of them capture the realism (this could be your co-workers!) that Prep & Landing does.  And it always makes Margie cry.  (True story.)
Favorite lines:
Magee: Oh yeah?  Well, I have Santa for Secret Santa this year.  How am I going to pull that off?