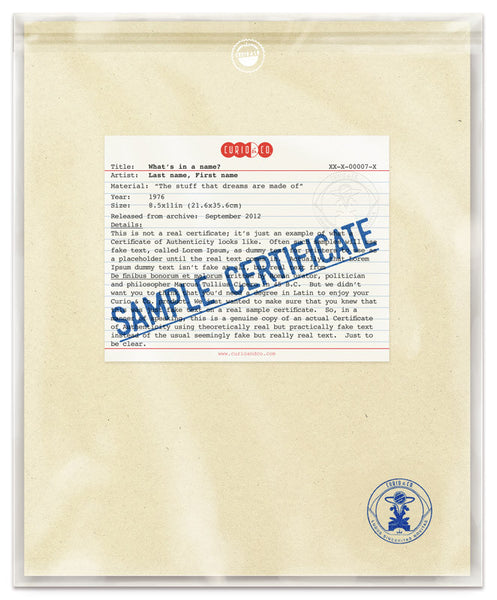 Sold and shipped by

Curio & Co.
---
2-4 working days delivery
---
Oberpfaffendorfer made their special cocoa available only during the Christmas season. According to the company's archives, distributors were required to send unsold packages back on December 26th. If there were any left that is.
It's easy to see how it went so fast. With its strong robust flavor and its dark, rich chocolate, it must have seemed just the thing for Santa's elves at the North Pole, let alone folks at home. Of course, it didn't hurt that advertisers encouraged consumers to serve the cocoa in a huge bowl. No wonder there was never any left after Christmas.
You can keep this reproduction of the original 1912 "Cocoalicious – 25-Hour Blend" ad up all year round; there aren't any rules now.
Each print carries an official Curio & Co. stamp and comes with an embossed Certificate of Authenticity. For more information on product materials, click here.
Who couldn't use a bowl of cocoa so strong (and delicious), especially on a Monday morning?
General Details
Year: Reproduced in 2012 from 1912 original
Material: Giclée print
Paper: Hahnemühle museum quality acid-free paper
Size: 26.7 x 33.0 cm (10.5 x 13 in)
Image Size: 20.32 x 28.6 cm (8 x 11.25 in)
---
---