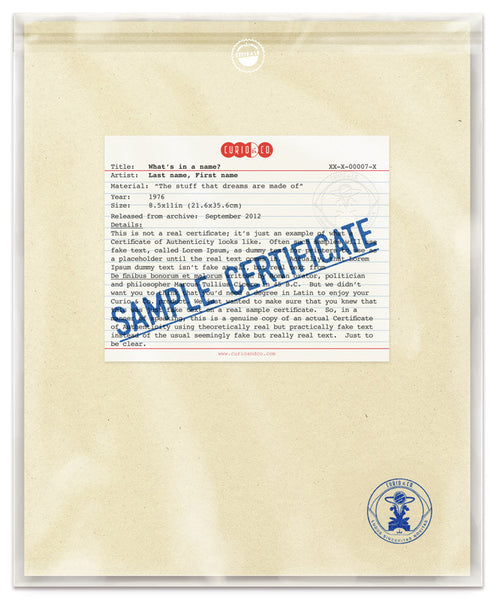 Sold and shipped by

Curio & Co.
---
2-4 working days delivery
---
There's nothing glamorous about Monday mornings. I guess if Mondays mean starting your trek through the Himalayas or the launch of your new film's press junket – well that might be different. But for the rest of us, Mondays don't feel so much like the start of something as they feel like an end… with an hour-long commute. And there's only one thing that gets us through: coffee.
Released in 2013, this reproduction from a 1923 Oberpfaffendorfer advertisement is part of a rare edition of giclée prints. Each print carries an official Curio & Co. stamp and comes with an embossed Certificate of Authenticity. For more information about product materials, click here.
Hang this print in your kitchen to give you a morning boost when your doctor tells you that you've got to switch to decaf. Hang it in your office to give you the power you need to sail through the quarterly reports. Best of all – hang it wherever you can see it Monday mornings. It will do you good.
General Details
Year: Reproduced in 2013 from 1923 original
Material: Giclée print
Paper: Hahnemühle museum quality acid-free paper
Size: 26.7 x 33.0 cm (10.5 x 13 in)
Image Size: 20.32 x 28.6 cm (8 x 11.25 in)
---
---