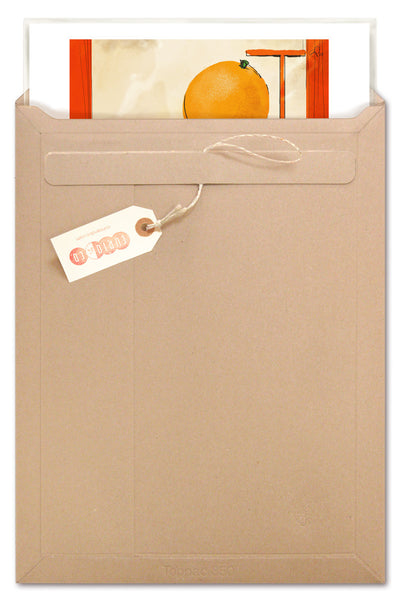 Sold and shipped by

Curio & Co.
---
2-4 working days delivery
---
The first thing you want to do when you move in to a new place is get something up on the walls. You'll feel at home that way with something cheerful to look at, and it will make the colossal job of unpacking that much better.
And ideally, this is what you want to see. 
This vintage ad from Oberpfaffendorfer is just the trick. With the clean lines of 1954 and the fresh color palette of orange and blues, you'll wake up fresher and with more energy. Plus, just the idea of orange juice will make you feel healthier, even if you don't drink it.
This reproduction of the original Oberpfaffendorfer ad is part of a rare edition of giclée prints.
Each print carries an official Curio & Co. stamp and comes with an embossed Certificate of Authenticity. For more information on product materials and packaging, click here.
Of course, the best part is that you don't even need a new home. With this beautiful print, you'll feel like you've just moved in, no matter how long you've lived there.
General Details
Year: Reproduced in 2012 from 1954 original
Material: Giclée print
Paper: Hahnemühle museum quality acid-free paper
Size: 26.7 x 33.0 cm (10.5 x 13 in)
Image Size: 20.32 x 28.6 cm (8 x 11.25 in)
---
---